New Customer, Senior Citizen, Military and Wal-Mart Discounts!
Please visit and like our Facebook page as well, for tips, tricks and special discounts.
Never a Diagnostic Fee*, and No Fix - No Pay Guarantee!
Ozark Computer Works is located in Bentonville Arkansas and has been serving Northwest Arkansas providing prompt, reliable, and affordable PC and Apple repair, server repair, website design, repair and support for small businesses and homes since 1995.
We repair ALL PC desktops, laptops, most Apple computers, iPhone screens and so much more. See our complete list of services.
*We are proud to never charge diagnostic fees if you bring your computer to us. Plus, if we can't fix it, you don't pay a penny. You have absolutely nothing to lose.
Founding Principles: Ozark Computer Works will provide an effective and complete line of technical solutions to all customers, based on their needs, requirements and budget to their complete satisfaction.

All major credit cards accepted
We are in the Northwest Plaza, Just 1 mile North of the Wal-Mart Home Office, at the junction of Tiger Blvd and North Walton, Directly across the street from Braums.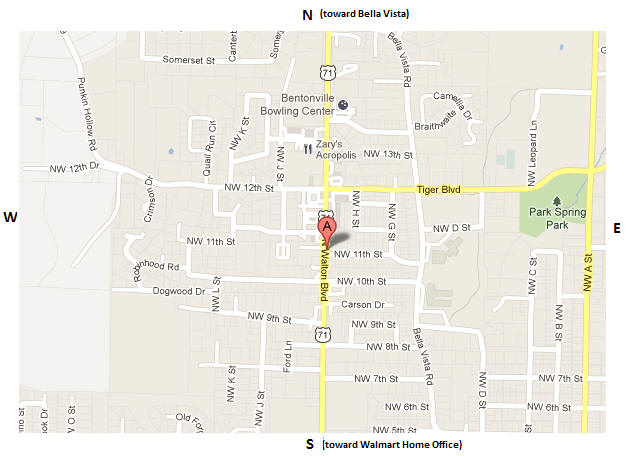 Computer repair, fixmycomputer, computer virus, virus removal, failed harddrive, bsod, blue screen of death, symantec antivirus, avg antivirus, mcafee antivirus, kaperski antivirus, computer repair bentonville, computer repair rogers, computer repair springdale, computer repair fayetteville, computer repair,virus removal, laptoprepair, on-site service, microsoft, wireless, geek, tech, training, sales, computer sales, used parts, used computers, pc, computer, modem, memory, ram, hard drive, video card, monitors, networking, computers, bentonville, rogers, lowell, Pea Ridge, Springdale, arkansas, Ar, lcd replacements, ac jack repair, inverter boardbentonville computer repair, rogers computer repair, bella vista computer repair, nwa computer repair, bentonville server repair, rogers server repair, computer repair bentonville